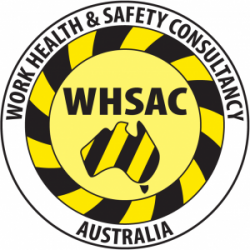 Work Health and Safety Australia Consultancy is a locally owned Australian business dedicated to ensuring health and safety within the workplace and wider community. Our flexible safety solutions cater to a diverse range of industry including Health, Education, Government, and Commercial enterprise. Our Safety Consultants work together with industry to provide safety solutions which minimise hazards and the risk of accidents, as well as comply with all Australian Standards and Regulations.
With extensive knowledge and many years of real world experience, WHSAC offers a full range of professional and personalised safety services. We are dedicated to reducing injuries, managing risk, improving safety, and assisting industry to meet specific regulatory and compliance requirements. Along with injury prevention guidance, we deliver the latest information on relevant workplace safety issues to ensure compliance obligations are fulfilled.
As an industry specialist we understand that every workplace has unique operational demands which require individual safety solution. With a focus on injury prevention, our highly qualified WHS experts will work with your organisation to update, develop, and implement practical, strategic and realistic workplace safety solutions into your business.
With a wide range of compliance and safety solutions available we can customise a solutions for businesses of ALL sizes and risk profiles, offer our clients a complete and comprehensive one stop shop for all your health and safety needs.
       Our safety services include:
Workplace Safety Audits & Inspections
Assessment & Development of Safety Management Systems
Risk Management & Hazard Control
Hazardous Substances & Dangerous Goods Management
Fire Safety Advisory Services
Fire Safety & Evacuation Training
Fire Safety Equipment Inspection & Testing
Electrical Test and Tag Services
Rehabilitation & RTW Coordinator
Safety Induction Programs & Training
Workplace Safety Training Courses
Accident/Incident Investigation Services
First Aid Services & Training
Emergency Equipment & Supplies
And Many Many More
As experts in the development and management of effective Safety Management Systems, Accident Investigations, Workplace Training, and Safety Supplies, we offer a complete package for all your health and safety needs. We look forward to working together to maintain compliance and ensure your workplace is always safe.