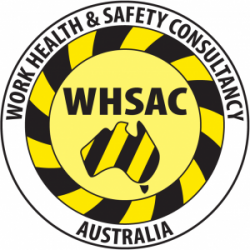 Work Health & Safety Australia Consultancy is pleased to offer our clients a complete and comprehensive one stop shop for all your health and safety needs. Our highly qualified experts are on hand to answer all your safety concerns. No matter what health and safety challenges your workplace faces,  WHSAC provides a full range of services, working with you to assess your needs, evaluate options and develop solutions.
       Our safety services include:
Workplace Safety Audits & Inspections
Assessment & Development of Safety Management Systems
Risk Management & Hazard Control
Hazardous Substances & Dangerous Goods Management
Fire Safety Advisory Services
Fire Safety & Evacuation Training
Fire Safety Equipment Inspection & Testing
Electrical Test and Tag Services
Rehabilitation & RTW Coordinator
Safety Induction Programs & Training
Workplace Safety Training Courses
Accident/Incident Investigation Services
First Aid Services & Training
Emergency Equipment & Supplies
And Many Many More
See our services for further information or contact us for a safety solution to meet your needs.