What Is A WHSMS?
A Workplace Health and Safety Management System (SMS) is a coordinated and systematic approach to managing health and safety risks in the workplace. A SMS helps organisations to continually improve their safety performance, and manage compliance to health and safety legislation and industry standards. They establish safer working environments that protect people at work by eliminating, or better managing, health and safety hazards.
Benefits Of A WHSMS
A WHSMS can benefit any organisation, no matter the size or complexity, by:
helping organisations create safer work environments
reducing injuries and injury-related costs by pre-empting injuries, employers save money on medical expenses, the injured employees wages, insurance claim excesses, replacement labour and increased workers compensation insurance premiums
improving business opportunities – many companies have preferential purchasing policies that favour purchasing products or services from companies with an OHSMS
providing measurable systems that can verify OHS performance
demonstrating that the organisation is meeting legal requirements, and
enhancing the organisations reputation
Research shows a clear link between good WHS management systems and long-term business efficiency.
Our Committement
Our WH&S experts bring the latest knowledge and experience to assist in developing and implementing a safety management system tailored to your business that will help you achieve the health and safety performance you require.
A customised Safety Management Systems includes, but is not limited to: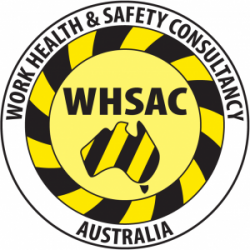 WHS Policies
Standards Manual
Procedures
Forms
Registers
Flowcharts
And Much Much More
WHSAC will assist to develop a framework for workplace health and safety management initiatives that will assist organisations to identify required strategies; as well as plan for, and prioritise the implementation of these initiatives. The auditing, development, and management of this safety framework ensures compliance with all relevant Legislation and Standards.
Take the Workplace Safety System Quiz to quickly evaluate the current status of your WHSMS.
For a detailed understanding of what is required for a comprehensive and effective Safety Management System or for further information on a safety solution suitable for your organisation please contact our experts for advice.